Written by UConn Dietetic Intern Minu Sara Thomas 
When you want to eat healthy food consistently but are too busy to prepare home-cooked meals, an Instant Pot is a perfect tool to strategize your meals. Not only is this appliance easy to use, but it's also fast! After a day's hectic work, there's nothing like winding down in the comfort of your home with a warm meal.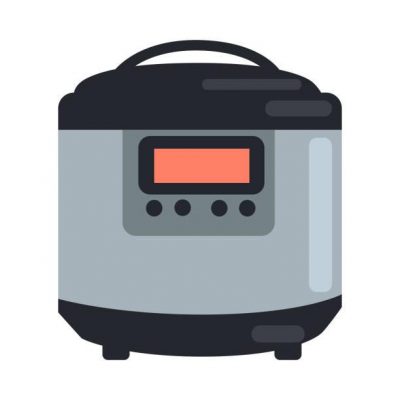 An Instant Pot is a versatile pressure cooker that can be a slow cooker, rice cooker, or yogurt maker, all using a single pot. The pot has sensors and programmed features for temperature, cooking time, and pressure. The microprocessor-controlled automated features offer one-button timing for cooking a host of foods, using "soup," "meat/stew," "poultry," "bean/chili," and "porridge" buttons. It can cook rice and multi-grain grains with one-touch buttons or manual set modes. Simply place the ingredients into the pot, select the automation mode, and your hands-free cooked meal will be ready with less effort.
The compatible recipes and possibilities are numerous, from fermenting yogurt to baking cheesecake. Even a child can prepare homemade yogurt in 6 hours and perfect-boiled eggs in 5 minutes using an Instant Pot. Beans and lentils (from dry) can be cooked in less than 20 minutes with no soaking. Instant Pot cuts the cooking time down considerably while perfectly developing the flavor in stews, soups, curries, and gravies and gets the more economical but tough cuts of meat to tender without overcooking. You can safely and effortlessly cook meals from their frozen state, also. An Instant Pot is perfect for meal prepping with less mess and there is no need to babysit the pot on the stove stop.
The Instant Pot has a built-in "burn-protection" mechanism where the sensors signal a "BURN" alarm when the temperature gets too hot, but not enough to ruin whatever you are cooking. This feature is a lifesaver to prevent burned food! Another time-saving hack is the Instant Pot's "pot-in-pot" cooking method, where multiple foods can be cooked simultaneously on a steam rack, for example, rice in the main pot and lentils or boiled eggs in steam racks stacked over the rice. There are several possibilities in the combination of stacking foods depending on the selected setting.
What are the advantages of an Instant Pot?
It can speed up ordinary cooking times by a factor of 3.

It can replace six to seven kitchen appliances.

Its "one pot" clean-up is simple and washed by hand.   

The power/electric use is significantly less than other kitchen cooking appliances.
This material is funded by USDA's Supplemental Nutrition Assistance Program (SNAP).
This institution is an equal opportunity provider.