Written by UConn Dietetics student Rama Kattan
Physical activity is important for keeping your family healthy and strong. Research has shown that kids who participate in physical activity maintain their weight and perform better in school1. Being a role model and participating in daily physical activity can help your children build positive health behaviors.
The Physical Activity Guidelines for Americans recommend adults get at least 30 minutes of physical activity and kids 60 minutes of moderate activity every day2. Family schedules are not perfect and can be a bit crazy on many days. You might try to split up the recommended time in a way that works for your family. For example, on a busy day the 30 minutes of physical activity could perhaps be 10 minutes of exercise in the morning and 20 minutes of exercise before dinner. How about a neighborhood walk right when the kids get off the bus? Take the dog if you have one!
Sometimes it can be hard to stay motivated and consistent. The key to keeping your family physically active is finding fun ways to get moving every day and doing it together!
Try some of these fun ideas as a group: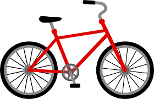 1. Try Walking or Riding a Bike Whenever Possible
Instead of driving to areas that are close by, try walking or biking on nice days. For example, walk with your child to and from school, take a walk to the grocery store, your local library, or the park. This way you are able to increase your physical activity while still completing your daily tasks.
2. Limit Screen Time
Kids ages 3 to 10 should only have 1 hour of screen time per day³. A fun way to get your child moving while watching TV is having them do challenges during the commercials. For example, try to see who can do the most push-ups, crunches, or jumping jacks during a commercial break. Even better, turn that TV off and play a game of tag or hide-and-seek.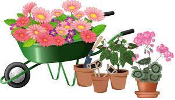 3. Plant a Garden
Planting a garden is a fun way to get some physical activity in for the day. Have your child help you clean the yard and get an area ready for planting when the danger of frost has passed.  Tip: Take this time to teach your child about different types of fruits and vegetables and have them plant their favorites.
4. Family Sports
Up for a challenge? Let's see which team will win the next game. Set up a basketball, soccer, baseball or football game in your backyard.
5. Indoor activities
Don't let the rain, snow, or cold stop you from being physically active. Get your family together, put on some music, and have a dance party. Play a game like freeze dance or musical chairs. Need to get some chores done? Having the kids do some chores is a great way to increase their physical activity for the day. Kids can fold the laundry or unload the dishwasher!
On the weekends if you are able to venture further from home check out these terrific kid-friendly trails in Connecticut. The fresh air will feel great!
Wadsworth Falls Trail

Talcott Mountain Trail

Sleeping Giant Tower Trail

Bluff Point State Park and Coastal Reserve Trail

Giuffrida Park Loop
Check out this link for more fun trails: https://www.alltrails.com/us/connecticut/kids
 When hiking with kids it's important to have fun and be flexible. Take this time to teach your child about nature, sing, and play games. Give your child some control by having them lead the way and picking when to take a break. Let them stop and explore new bugs, trees and birds.
Tips for Hiking with Kids:
Make Sure You Wear Sturdy Sneakers
Comfortable shoes are important for a good hiking experience. Wearing sneakers can help ensure your feet stay protected as you walk on branches and rocks.
Choose a trail that is close to home so kids don't get restless in the car. Keep the trail length no longer than 45 minutes to an hour, with ample time to explore.
Bring Lots of Water and Snacks
During your hike make sure to stop frequently and drink plenty of water to prevent dehydration. Quick snacks like trail mix, granola bars, and dried fruits are energy dense and will keep you going. 
Accidents can happen. Be prepared with a first aid kit in case someone trips and needs a band-aid.
References
(2020, April 21). Retrieved from https://www.cdc.gov/healthyschools/physicalactivity/facts.htm
How much physical activity do adults need? (2020, October 07). Retrieved from https://www.cdc.gov/physicalactivity/basics/adults/index.htm
Screen Time Rules During COVID-19. Retrieved from https://www.phoenixchildrens.org/blog/2020/05/screen-time-rules-during-covid-19
This material is funded by UDSA's Supplemental Nutrition Assistance Program (SNAP).
  This institution is an equal opportunity employer.