Written By UConn Dietetics Student Anthony Duong
As the holidays approach, it is easy to lose track of the importance of a healthy diet. Whether the holidays are spent with family in person or through a webcam, everyone can bond through new experiences of making their traditional dishes healthier! Many traditional holiday dishes include high amounts of sugar, cream, butter, and salt. Following are some tips to decrease the amounts of these ingredients to provide a healthier alternative and still keep the taste of the dish!
Make items from scratch. This allows you or your family to be in control of what ingredients to use and can ultimately decrease high amounts of sugar, butter (fat) and salt.
Typical green bean casserole is made with milk and cream of mushroom soup. These two ingredients can add significant amounts of fat and salt.
A healthier alternative would be to use a reduced fat mushroom soup or even using a mushroom, chicken, or vegetable broth and making a rue (paste) with flour that thickens the milk into a sauce.
Typical mashed/whipped potatoes include large amounts of butter and whole milk or cream.
A substitution for this would be to use skim milk and unsalted butter with low-fat sour cream or even Greek yogurt.
Typical candied sweet potatoes can contain high amounts of brown sugar and marshmallows.
Try sweetening the potatoes with orange juice and cinnamon. These two ingredients bring out the sweet potatoes' naturally sweet flavor.
Main dishes can include a lean protein like turkey or chicken breast

Always the healthier option
Keep the portion size to about 3 ounce which is the size of about a deck of cards.

If you are unable to prepare food, try to look for ready- to -eat- meals that are marked with low salt or low sugar
Hidden amounts of salt are in holiday dishes like appetizers, mashed potatoes, or even the gravy.
Swap salt for fresh herbs and spices such as garlic, onion, thyme, oregano, or Mrs. DASH which is salt-free! Mrs. DASH is an awesome alternative to use when roasting vegetables such as brussels sprouts, carrots, or butternut squash.
Holiday desserts are yummy! Tweak them!
A staple holiday dessert might be pecan pie which is typically made with a lot of butter and sugar. You can always try adding half the amount of sugar and then adding the rest of the amount using a sugar substitute such as Stevia!
Definitely enjoy and savor one portion at this special time!
Here are two healthy recipes you might enjoy using this holiday season!
Garlic Mashed Potatoes!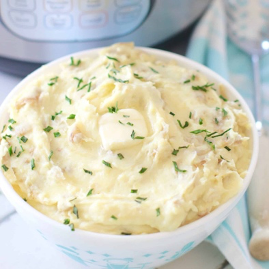 Ingredients:
2 lbs potatoes
4 garlic cloves, whole, peeled
1.5 tsp olive oil
0.25 tsp dried sage
0.25 cup nonfat sour cream OR 0.25 cup 1% fat buttermilk
Salt and pepper to taste
Directions:
Peel potatoes and cut in half. Place in large stovetop pot with 4 whole garlic cloves. Cover with cold water and bring to a boil. Reduce heat to a gentle boil and cook until potatoes are tender.
When potatoes are tender, drain and mash along with garlic cloves using a potato masher or electric beaters.
Stir butter or olive oil, sage, salt, pepper and sour cream or buttermilk into the remaining potatoes and return to low heat, stirring until warm.
Website: https://www.food.com/recipe/healthy-garlic-mashed-potatoes-358209
OJ Sweetened Sweet Potatoes or Yams!
Ingredients:
2 sweet potatoes or yams
0.25 cup butter
0.5 cup packed brown sugar
0.25 cup orange juice
Directions:
Boil cut-up sweet potatoes or bake at 350 degrees F (175 degrees C) whole sweet potatoes until tender.
In a frying pan, melt the butter and brown sugar together until bubbly. Add the orange juice and stir until smooth. Add the cut-up sweet potatoes and cook slowly, turning occasionally until the sweet potatoes are caramelized, about 20 minutes. If syrup is too thin, add a bit more brown sugar.
Website: https://www.allrecipes.com/recipe/13627/candied-sweet-potatoes
                     This material is funded by USDA's Supplemental Nutrition Assistance Program (SNAP).
This institution is an equal opportunity provider.