Written by UConn Dietetic student Maia Smith
Everyone has days where they're in a pinch, looking to quickly grab a meal or a snack on a busy day. Fast food chains get a bad rap, but when you need something to eat or drink, there are plenty of fast food options that can help you stay full, focused, and ready to continue taking on the day. Here are some ideas for making healthy food and drink choices on-the-go.
Coffee Shops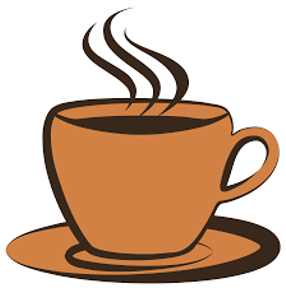 Better choices: coffee (hot or iced) or lattes with an unsweetened flavor shot, sugar-free syrups, 1% milk or non-dairy milk.
Less Healthy Choices: Frappes, frozen coffees, any choice with whipped cream with add significant saturated and trans fats, sweetened flavors will add sugars. Cold foams are filled with extra calories, sugar, and fat.
Breakfast
Breakfast sandwich: Choose a breakfast sandwich made on the whole-wheat versions of bread, English muffin, or sandwich-thin. Turkey sausage in a breakfast sandwich  can reduce some calories and saturated fat. Choose an egg or egg whites. For healthy fats, add avocado!
Egg, vegetable and cheese bites are gaining in popularity at a variety of chain restaurants. They are great sources of filling protein!
Oatmeal is available at some fast-food chains and is a great way to stay full because of the fiber.
Less Healthy Choices: Croissants, muffins, bagels, donuts, and hash browns have high sugar, saturated and trans fats, extra calories, low protein and processed grains. These foods will digest quickly and leave you hungry before lunchtime!
Lunch/Dinner
Better choices: Grilled meats, whole grain buns or rice, and plenty of vegetables to have a filling, nutritious lunch or dinner. Veggies on top of meat sandwiches or lunch salads are great options. Dressing on the side can help you to use less. Try a drizzle of extra virgin olive oil and a splash of flavored vinegar! Dinners can be simple! A big salad with many veggies and grilled chicken on top is quite filling!

Less Healthy Choices: Fried foods (ex. fried meat, onion rings), heavy sauces made with mayo or cheese

Fast- food: Limit fried, breaded chicken sandwiches, and burgers with lots of toppings and cheese. When choosing fries, choose the smallest size.
Sandwiches: Limit high-fat meats like salami and pepperoni and creamy sauces which are calorie-dense. Lunch meats are high in sodium!

Mexican: Limit the "extra" cheese, sour cream, and chips. For healthy fats, try a scoop of guacamole!
Chinese: Watch the heavy sauces! To control the portion of sauce, ask for it on the side. Look for dishes with lots of vegetables!
This material is funded by UDSA's Supplemental Nutrition Assistance Program (SNAP).
This institution is an equal opportunity employer.