Written by UConn Dietetic Intern Katrina Pruitt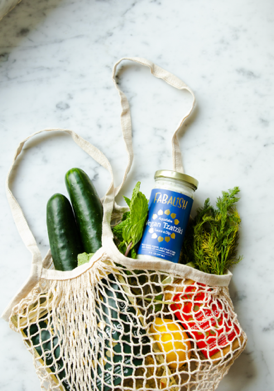 Americans eat significant amounts of calories, saturated fats, added sugars, and sodium in fast foods like burgers and fries, and frozen foods like pizza and ice cream. Canned foods can also supply high amounts of added salt. While these foods are okay to enjoy once in a while, it's a good idea to know some of the foods that are known to be nutrient dense, meaning the foods supply significant amounts of nutrients as they are. 
What are examples of nutrients?
Nutrients fall into the following 6 categories: carbohydrates, protein, fat, vitamins, minerals, and water. The most common nutrients that people hear about are carbs, protein, fat and water. Vitamins and minerals are 2 nutrients that are essential for life1! Some examples of vitamins and nutrients are vitamin A, vitamin B, vitamin C, folate, magnesium, phosphorous, fiber, antioxidants, Omega 3, and potassium2. 
What does "nutrient dense" foods mean?
Nutrient dense foods are foods that have high levels of vitamins and minerals like those listed above. They support a healthy immune system and are essential for life2. Unlike processed foods, nutrient dense foods do not have added sugar, sodium or saturated fat. An easy, general way to identify nutrient dense foods is to note vibrant colored whole foods.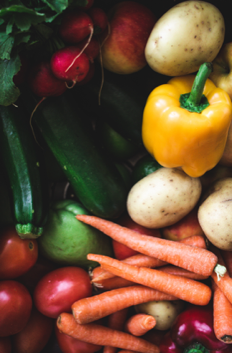 5 very nutrient dense foods:
Salmon

Blueberries

Kale

Garlic

Avocado 
General rule of thumb for selecting nutrient dense foods:
Avoid highly processed foods and often choose produce 

Pick brightly colored fruits and vegetables 

Choose dark leafy greens, especially 

Compare food labels: when looking at two products with similar calories per serving size choose the food that has more protein, calcium, fiber, vitamins and minerals and less sodium and saturated fat.

 
Tips: 
Remember that frozen fruits and veggies— and canned too—are all great!  (Rinse canned veggies under running water to help get rid of about 40% of the sodium. You can even rinse canned fruits in heavy syrup. The fruit still tastes delicious!)

Shop the perimeter (outside aisles/departments) of the store and avoid the middle aisles (except for beans!)
References: 
Gunnars, Kris. "The 11 Most Nutrient-Dense Foods on the Planet." 

Healthline

, Healthline Media, 5 Nov. 2021,

https://www.healthline.com/nutrition/11-most-nutrient-dense-foods-on-the-planet#_noHeaderPrefixedContent

"How Can I Eat More Nutrient-Dense Foods?" 

Www.heart.org

, 21 July 2022,

https://www.heart.org/en/healthy-living/healthy-eating/eat-smart/nutrition-basics/how-can-i-eat-more-nutrient-dense-foods

.
This material is funded by UDSA's Supplemental Nutrition Assistance Program (SNAP).
This institution is an equal opportunity employer.