Written by UConn Extension Summer Intern Jenna Zydanowicz
We all love summer activities: the sunshine, the beach, sitting outside to catch up with friends, and family picnics. We don't always love the hot and humid air that can make the thought of cooking a meal in a hot kitchen, or even eating a hot meal, undesirable. However, we do need to stay nourished and hydrated and on those hot days, it can be appealing to have something to eat that feels refreshing, tasty, and cool. It is also nice when you have recipes that avoid using the oven or stove to prevent heating up your house. A few of my favorite summertime fruits and vegetables are watermelon, peaches, strawberries, zucchini, yellow squash, and eggplant. Fruits are often enjoyed "as they are", but an easy way to cook some of the seasonal vegetables is by marinating them in a favorite oil and vinegar dressing, even a mustard dressing, and putting them on the grill.
Meal and snack ideas for when it's too hot to cook: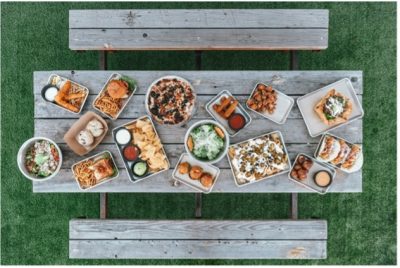 Breakfast
Overnight refrigerated oats
Yogurt parfait
Fruit smoothies
Whole grain toast with peanut butter and
sliced strawberries
Lunch
Arugula (or other greens) watermelon feta salad
Turkey avocado lettuce tomato sandwich
Chicken salad sandwich (add a sprinkle of curry powder!)
Cold pasta salad
Snacks
Fresh fruit salad
Vegetables with hummus
Smoothie bowls (your favorite smoothie topped with granola, fruit, honey, shredded coconut)
Dinner
Taco salads to use leftover cooked ground beef
Stir-fry chicken with seasonal veggies (make earlier in the day!)
Three bean salad (add chunks of tofu or grilled chicken)
Grain bowls (can be made with rice, quinoa, vegetables, beans, proteins that have been chilled in the fridge
A lot of these foods can be prepared ahead of time, and you can just grab them when you are ready to eat. On cooler days, brown ground meat, bake chicken, boil rice or quinoa, and sauté veggies so these items are already cooked and ready to use in your recipes.
Happy Summer Eating!
This material is funded by USDA's Supplemental Nutrition Assistance Program (SNAP).
This institution is an equal opportunity provider