Written by UConn Dietetic Intern Alicia Farris
Supplements can be beneficial for our health but can also pose risks according to the Food and Drug Administration (FDA)1. Doing your research on the supplements that you are taking is important since many are not regulated by the FDA. FDA is not authorized to review dietary supplement products for safety and effectiveness before they are marketed; they leave that responsibility to the manufacturers and distributors of dietary supplements to make sure their products are safe BEFORE they go to market.
What are supplements?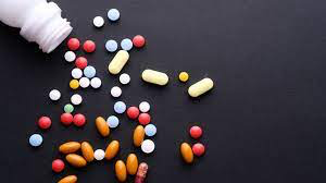 Dietary supplements are formulations that provide our bodies with vitamins and minerals we may not be receiving from our current daily diet. Supplements should not be used to replace the meals that we need to be eating. A diet based on variety of color and textures should supply you with the recommended amounts of vitamins and minerals your body needs to stay well. Fiber from fruits and vegetables and whole grains is highly important to your overall health. Supplements should only be utilized after a discussion with your doctor that your body could benefit.
What supplements do we typically consume?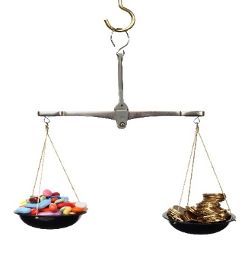 There are many supplements on the market: those that increase our protein intake, Calcium, Vitamin D, or Omega 3s. You've probably heard of plant-based supplements like Echinacea, Ginseng, Garlic, St. John's Wort, Saw Palmetto and Ginkgo. There are also many others you have heard of, but keep in mind that the body really appreciates and best uses the vitamins and minerals from food versus the compounds in the supplements.
How much do supplements cost and who is buying the most?
Supplements range in price. For example, fish oil can range from $0.05 – $1.00 per serving and vitamin D3 ranges from $0.01 – $0.09 per serving. According to Consumer Goods in 2019 the average cost spent in the US on supplements per trip to the store for the millennials (25-40yrs old) was $62.73; for the GenX group (aged 41-56yrs old) was $82.06; Baby Boomers (aged 57-75yrs old) spent $111.59, and those over 75yrs of age spent $129.58.2 That eldest group—who may be able to least afford it—is spending as much or more money than they'd spend on groceries for the week.
What foods provide the same benefits as the supplements?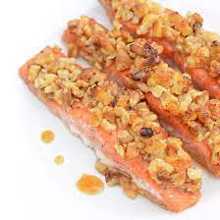 Here's an example: fish oil provides Omega 3 fatty acids. Fish oils can help lower our triglyceride levels which in returns help lower the risk for heart disease. Fish oils may also help with joint pain and minimize stiffness in our joints. Foods can give your body the same Omega 3s and your body may "use" better than the supplemented form. Certain types of fish (salmon, Atlantic mackerel, cod, herring, and tuna) are particularly rich sources of Omega 3s. Other plant-based foods such as nuts (walnuts, macadamia, hazelnuts, and pecans), seeds, plant oils and fortified foods (eggs, yogurt, milk soy beverages) also can provide our bodies with the Omega 3's that we need.
The Bottom Line:
Food is our fuel; the vitamins and minerals in whole, unprocessed foods are the best way to support our bodies over a lifetime. But there may be times when you and your doctor may agree together that specific supplements may be appropriate for you.
Check out this yummy recipe with veggies and color!
Mediterranean Quinoa Salad with Roasted Summer Vegetables
Ingredients:
⅓ cup uncooked quinoa, rinsed (or 1 cup cooked quinoa)
1 small eggplant (about ¾ pound), diced
1 small zucchini, diced
1 small yellow squash (or another zucchini), diced
3 to 4 tablespoons olive oil, divided
Salt and freshly ground black pepper
1 ½ to 2 tablespoons lemon juice, to taste (about 1 medium lemon)
1 clove garlic, pressed or minced
½ cup halved grape tomatoes (quarter any larger tomatoes)
2 tablespoons chopped fresh basil leaves
2 tablespoons chopped fresh mint leaves
2 tablespoons pine nuts, toasted
For garnish: crumbled feta, optional
Directions:
Preheat oven to 425 degrees Fahrenheit with racks in the upper and lower thirds of the oven. Line two large, rimmed baking sheets with parchment paper.
Divide the eggplant, zucchini, and yellow squash between the two baking sheets. Drizzle with 1 tablespoon olive oil and toss. Add a little more if necessary; you want enough to lightly coat the vegetables. Sprinkle with salt and pepper. Roast until the veggies are softened and beginning to brown, about 20 to 30 minutes. Set the roasted vegetables aside to cool.
To cook the quinoa, combine the uncooked quinoa with ⅔ cup water in a small saucepan. Bring to boil over medium-high heat, then cover and reduce heat to low. Simmer until the water is absorbed, about 15 minutes, then remove from heat and let the quinoa steam with the lid on for 5 minutes. Remove lid, fluff the quinoa with a fork and set aside.
To toast the pine nuts, cook them in a small skillet over medium heat, stirring frequently, until they're turning lightly golden and fragrant, about 5 to 10 minutes. Be sure to keep an eye on them so they don't burn. Transfer to a bowl to cool.
In a large serving bowl, whisk together the lemon juice and garlic. Slowly pour in the remaining 2 tablespoons of olive oil while whisking constantly to emulsify the mixture. Add the tomatoes, quinoa, basil, mint, roasted vegetables, and pine nuts, and gently stir to combine. Season generously with salt, pepper and maybe another squeeze of lemon, to taste. Garnish with crumbled feta, if you'd like. Serve at room temperature.
Recipe Link: https://cookieandkate.com/mediterranean-quinoa-salad-recipe/
Citations:
This material is funded by UDSA's Supplemental Nutrition Assistance Program (SNAP).
This institution is an equal opportunity employer.